Where Dreams Become a Reality
The Arts Ballroom provides an unparalleled atmosphere for all wedding-related festivities. Whether you're in search of a venue for your ceremony, reception, or anniversary party, we have everything you're looking for and more in our Center City Philadelphia location! Stop by for a tour today!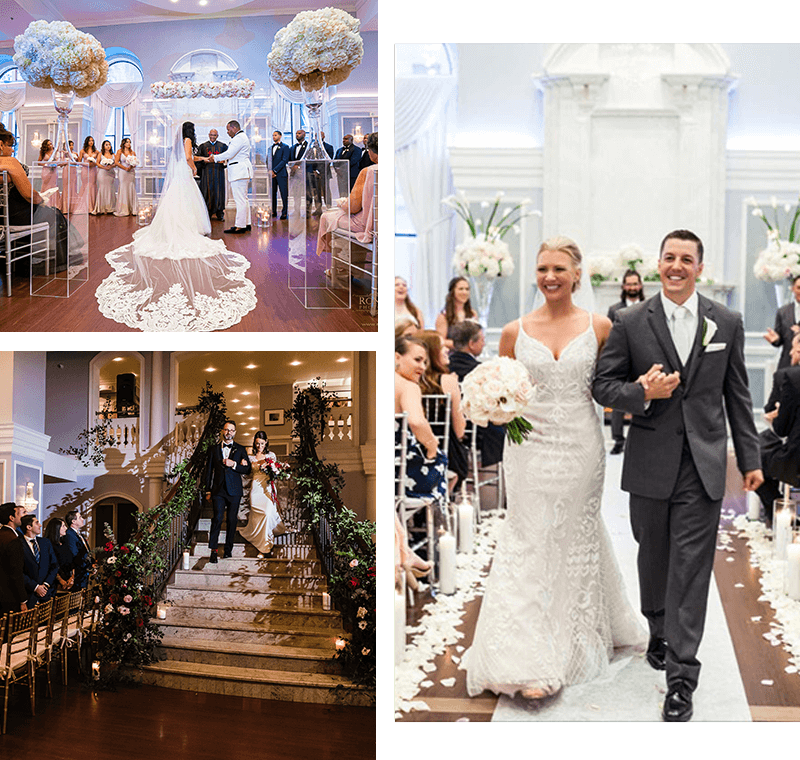 Celebrate your special once-in-a-lifetime moment with a wedding ceremony at The Arts Ballroom in Philadelphia. Our Grand Ballroom is an elegant, spacious venue that can comfortably seat 250 guests.
With its opulent crystal chandeliers, white paneled walls, glossy hardwood floors, imported French acoustic ceiling, and stunning historic charm, the Grand Ballroom embodies luxurious feel you want your guests to associate with your big day. Imagine descending the grand staircase to meet all your friends and family members who are celebrating your special day with you.
You can easily customize The Arts Ballroom to match your personal style with our custom lighting packages. With 10,000 square feet, you have plenty of space for every aspect of your wedding day: from getting ready, to greeting guests at the ceremony, and beyond.
Even if you choose to host your ceremony offsite, The Arts Ballroom makes a great reception venue. The Grand Ballroom and our Sylvania Room can accommodate entertainment, cocktail hour, or an elegant multi-course meal. Your wedding shouldn't be overshadowed with the stress of planning the event. We'll gladly coordinate with you to make your day truly unforgettable and stress-free.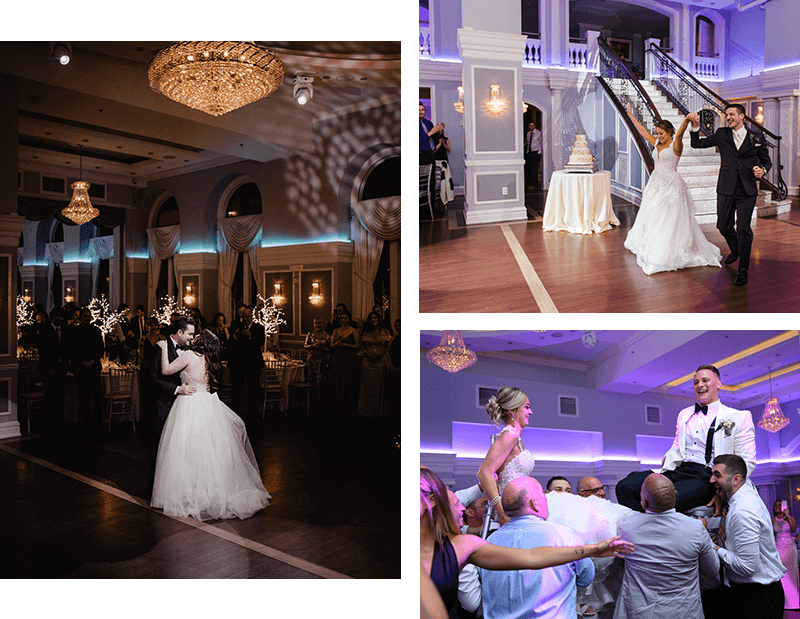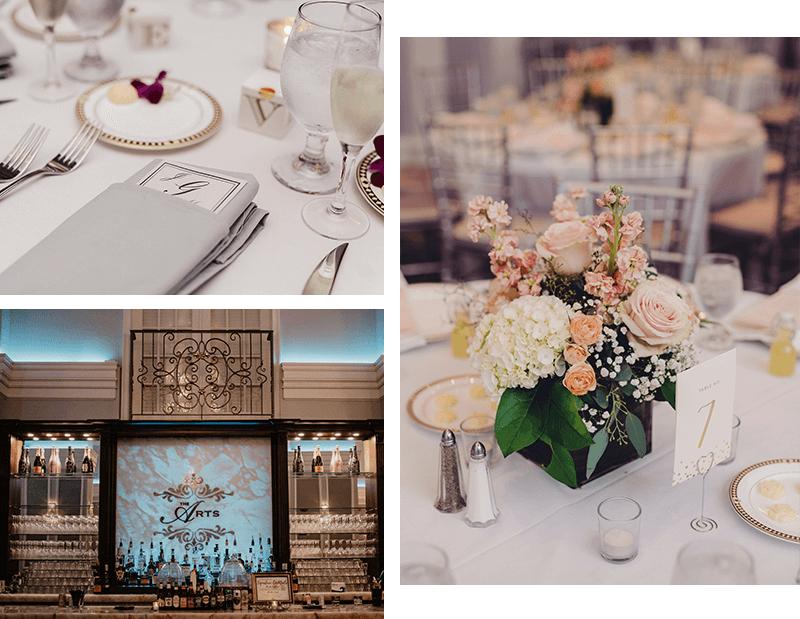 The rehearsal dinner is an important, intimate time with your closest friends and family before the wedding day festivities. Treat your loved ones to true sophistication in The Arts Ballroom. The Sylvania Room is the perfect spot for your guests to eat hors d'oeuvres and drink cocktails after you've practiced your vows.
If you want to relive the magical moment you got married, The Arts Ballroom is the perfect venue to hold a vow renewal ceremony. Whether it's your five-year, ten-year year, twenty-year, or fifty-year anniversary, we would love to create an environment where you can celebrate your love and commitment to each other.